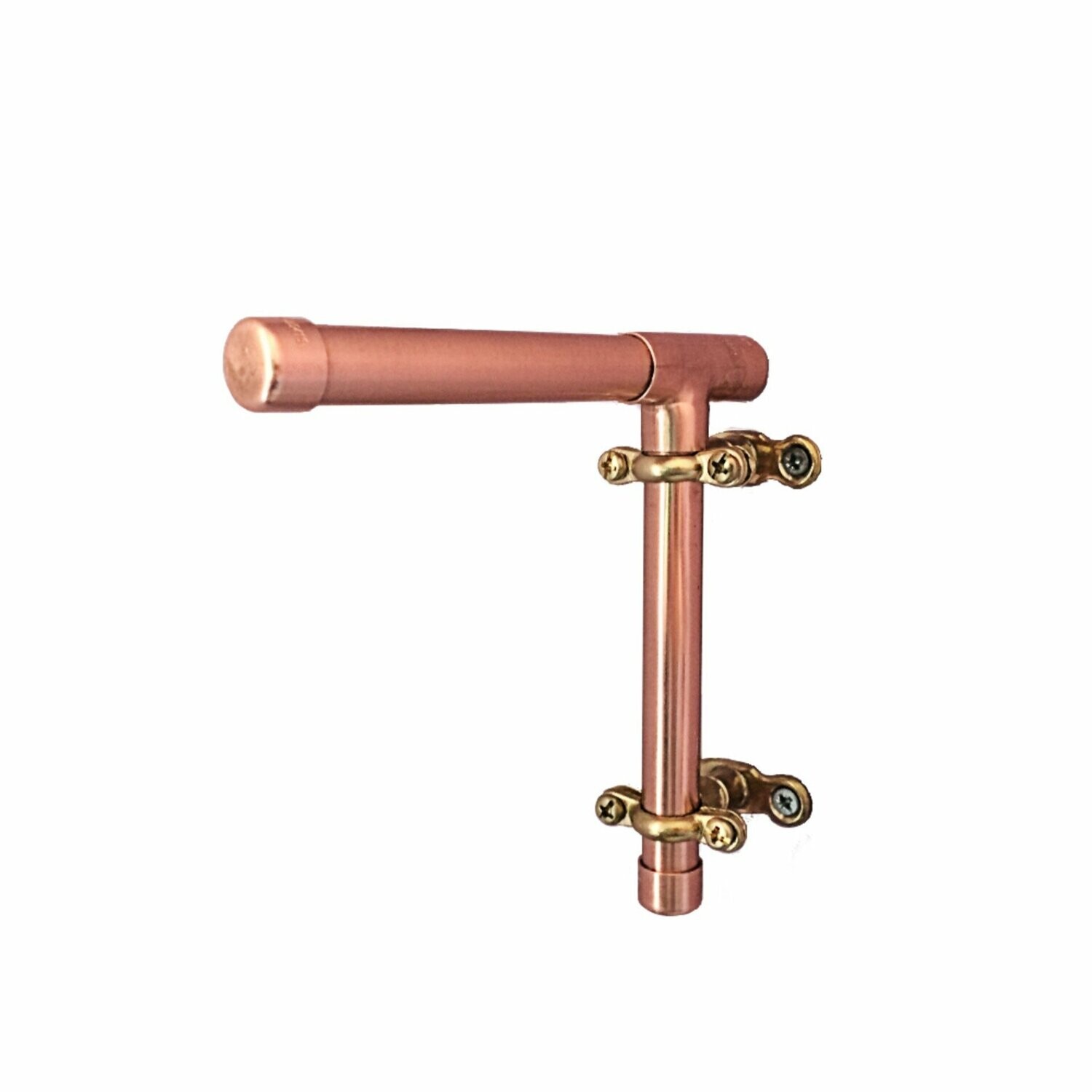 simple light weight copper shelf brackets
SKU IRI-CU-SB
Product Details
Colour:
copper – rose gold
Handling Time:
many produced to order please allow upto 1 week
package contents (1 item purchased):
2 brackets (1 pair) 4 x wall mounts 4 x saddle clips to attach shelf – wall fixings only if purchased in options
This style of Copper shelving brackets are simple in design, adding an elegant, gentle touch of beauty, to any room.
These are produced from 15mm copper plumbing pipe which is cleaned and polished to a deep shine, the polish will prevent Immediate tarnishing, but will in time grow to a more red color, before eventually beginning to develop a verdigris.
We do however offer a lacquer option which will dramatically prolong the original shine the lacquer we use is a specialist coating made specifically for copper it is not a thick coating and does not alter the look of the bracket (or the feel).
This style of shelf bracket is suitable for light weight applications such as a herb or condiment shelf in the kitchen or a bathroom shelf where lighter objects are stored we would not recommend them for bookshelves or kitchen pots and saucepans! This said we have had no reports or witnessed any bracket failures.
Our process we have developed to produce our copper products, including these copper shelving brackets is the result of extensive research, and consulting directly with manufacturers technical support staff.
To avoid unsightly solder rings, and sometimes even lumps, not to mention the discoloring of copper, resulting from the application of heat, we use a chemical bond (glue) this is a high strength, high quality glue, not your average general purpose glue found in hardware stores, it is a glue developed for metals such as copper, it also has a high retaining characteristic .(it is developed for holding cylindrical objects within another cylinder. one such use is in aircraft engines!)
Save this product for later